MARTINSBURG — As a woman business owner, Nicole Stoneberger recently added Stoney's Whiskey, Wine and Raw Bar to the businesses she's proud to own in the booming downtown Martinsburg neighborhood.
Both Nicole and Jamey Stoneberger, her husband and business partner, have an entrepreneurial spirit.
"We knew from the start that we wanted to start a second business sooner or later in the area," Jamey said. "We bounced around with the idea of ​​starting a restaurant because I've been in the restaurant industry most of my life. We knew we wanted to do this in downtown Martinsburg and we wanted to bring something downtown that downtown didn't have.
Ever since Nicole launched Nikki Visions, her hair salon in Martinsburg in 2016, the couple, who hail from Harpers Ferry, have been passionate about downtown Martinsburg and its growth. They even bought a house downtown.
"You know, as is the case when you're in this kind of thing, everything falls into place at some point. We're relying on Jamey's expertise and experience for this concept, that's for sure" , Nicole said.
Jamey noted that the oyster bar trend is something you see popping up in big cities.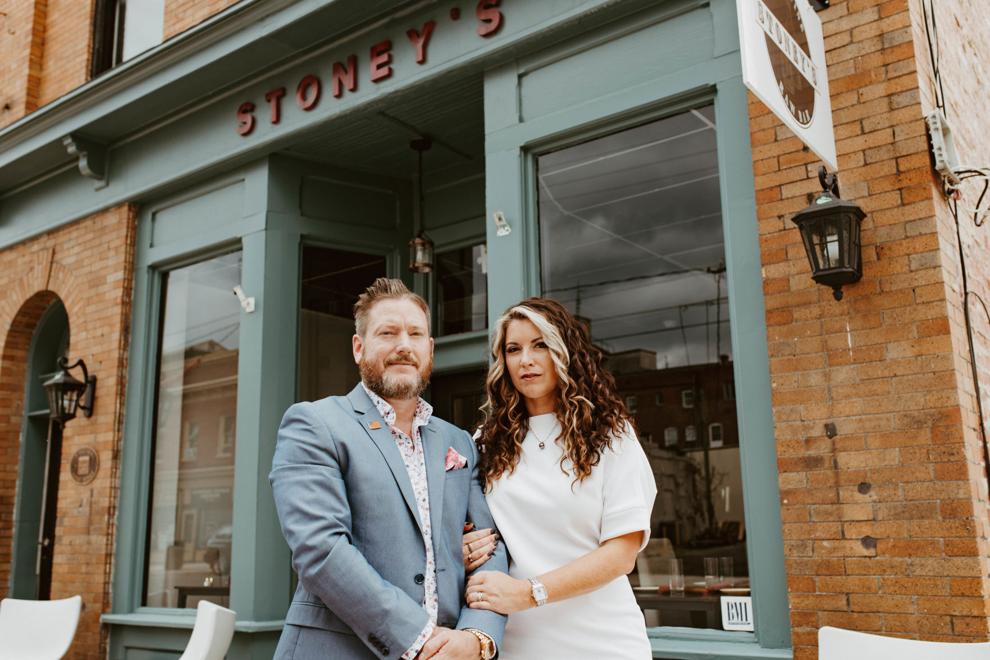 "We thought, let's incorporate a raw bar where people can come in, get fresh oysters, great lobster rolls, a variety of whiskeys, things that the town of Martinsburg doesn't have," he said. .
Jamey started his career when he was young, traveling to Washington DC for work for most of his life.
"Of all the experiences, where I really found a home and learned a lot about the restaurant industry was with the Clyde's Restaurant Group in Washington DC," he said. "The largest restaurant group in the Virginia, Maryland, DC area. It's just a company that knows how to treat its employees, train its employees and treat its guests. That's why they're successful, and I've learned a lot working with this bad group of restaurants.
Nicole said that since 2016, the two have fallen in love not only with the downtown area, but also with the growth initiative.
"We've met a lot of really great people who are really passionate about downtown and rebuilding it and everything that's going on there," Nicole said. "We really wanted to be a part of that somehow."
The two noted several companies and groups, including Drew Johnson of Brix27, Jamie and Leslie Lopez, Mayor Kevin Knowles, Robby Blair of Main Street Martinsburg, Randy Lewis, former executive director of MSM, former and late mayor Harriett Johnson, the Apollo Theatre, the Martinsburg City Council, the staff and patrons of Nikki Visions, who supported and encouraged their downtown business.
"You could just feel that something was being built, that there were a lot of people who were excited to invest in growing Martinsburg," Jamey said.
Nicole added: "Being a part of this was very exciting. It's all about friendship, and everyone feeds off of each other. They've of course been a fixture in downtown. It's the same with each other. businesses, we are all very keen on sharing and supporting each other."
Nicole and Jamey talked about the team they have at Stoney's, a team of 10 people who are passionate about what they do.
"We were lucky to hire an excellent team. We couldn't ask for more," Jamey said. "They care about the quality of the food distributed. The bartenders are always busy, keeping the bar clean, making sure the drinks come out exactly the way they're supposed to, so we were lucky to have a great team. Everyone was there. »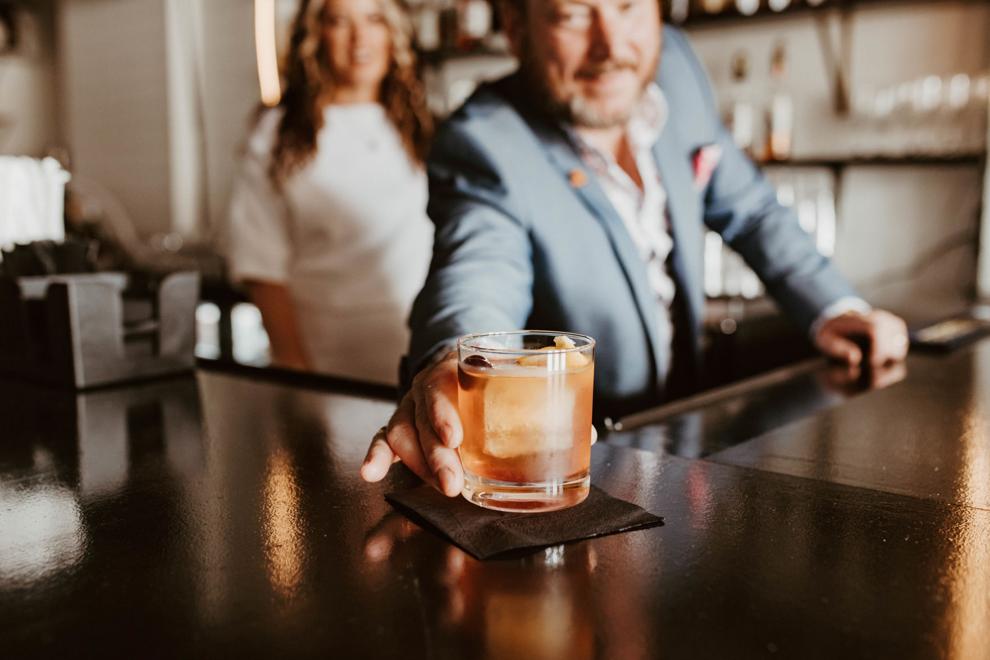 One of the main things Nicole and Jamey wanted to keep in the forefront when starting Stoney's was to keep it small and nice.
"Stoney's mission is to bring the community together like family and create a place where everyone is welcome with amazing drinks, fresh food and familiar faces," they said. "The community gets that feeling when they come to Stoney's. We are very grateful to the people and to the town of Martinsburg and the support they have shown us.
When they began the process of starting the business, Jamey said Nicole let him name it after his last nickname, Stoney.
"My dad's name is Stoney, my brothers, my cousins ​​and it all comes from my grandfather who was called Stoney, a World War II veteran who died in 1981," he said. "All the men in my family were nicknamed Stoney, that's a big last name for me."
Saturday nights usually include live acoustic music. Stoney's has a food menu and a cocktail menu that Jamey said they were going to add to every month.
Facebook, Instagram and their website, https://www.stoneyswhiskeywinerawbar.com/ are the best way to keep up to date with changes in menu, times, etc.
Reservations can be made through Facebook or the website.