When beverage owner/manager John Peet opened his Jane's Hideaway restaurant and bar, Printers Alley, it didn't take long for the Nashville bar veteran to build up an ardent fanbase for his latest venture. Combining live music, fine Southern cuisine and a nifty cocktail menu, Peet brings back some of the swagger that made Printers Alley famous a generation or two ago.
Never afraid to DIY a good thing, Peet decided to flesh out his Tennessee whiskey offerings and put more emphasis on locally produced spirits with a new program he calls Whiskey Dinner. The "dinner" part is a bit overdone, but in a good way. It's actually more of a cocktail flight than you can pair with your own meal choice.
For $55, you'll receive an appetizer from a classic boulevardier made with 15-year-old George Dickel. The main course is an Old Fashioned made with 111-degree Chattanooga whiskey, a Tennessee high malt spiced with house bitters, and citrus-cardamom syrup. For dessert, enjoy a black Manhattan made with Belle Meade bourbon aged in sherry casks to add fruity and nutty notes.
In addition to the Whiskey Dinner, Jane's Hideaway offers a new menu dedicated to whiskeys from across the state, highlighting each distillery and its history. From stalwarts like Jack Daniel's and George Dickel to small craft distilleries like Fugitive Spirits and Knoxville's PostModern, Jane's Hideaway offers the opportunity to sample history or experience something brand new on the scene.
Peet has long been a whiskey historian and he's proud to share the state's most famous spirit, saying in a press release, "We've put together this whiskey list to tell the stories behind some of our favorite bottles. Tennessee State Absolutes. Distilling whiskey in Tennessee is as old as the state itself. Chas Nelson (great-great-grandfather of Charles Nelson) registered Distilled Spirits Plant No. 5 in Tennessee, the fifth distillery to be officially registered nationwide and the first in the state. Today, new small-batch distilleries are opening throughout Tennessee, offering unique interpretations of this classic tradition. From "European-style" malt iterations to heritage native grains, our local distillers push the boundaries of American whiskey in every direction. At Jane's Hideaway, we've dedicated the entire top shelf of our bar to our friends and neighbors who make these delicious spirits. Try them neat, on the rocks or in our curated whiskey dinner.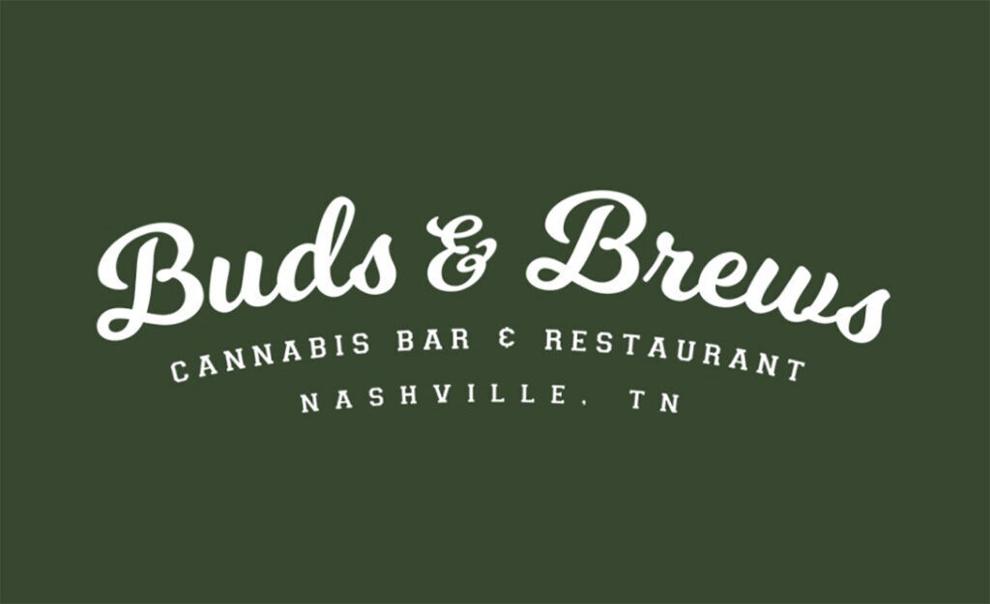 In Germantown, people are buzzing with anticipation for the newly announced Buds & Brews coming later this year to 1246 Third Ave. North. A subsidiary of seed-to-shelf cannabis company Craft Cannabis, Buds & Brews will be the state's first brick-and-mortar cannabis bar and restaurant. Cooking with cannabis can be a tricky proposition best left to the professionals, but B&B has come up with a new model to allow customers to assert a little agency during their meal.
Instead of adding hemp-derived THC to the dishes themselves, the kitchen will infuse them into sauces that diners can select as a supplement in their preferred dose. Infused beverages and edible desserts will also be part of the program, with chef Sam McGee taking charge of the new kitchen after stints at places like 5th & Taylor and Urban Grub. The restaurant will have an elevated sports bar vibe, with plenty of TVs and the promise of upscale pub food.
"I am thrilled to partner with seasoned food and beverage industry veterans to bring a new and exciting restaurant and bar experience to Nashville," said Michael Solomon, owner of Craft Cannabis and Buds & Brews. , in a press release. "Now is the right time and the right place in Germantown for us to be able to offer this truly unique infused dining experience to customers. At Buds & Brews, there will be something for everyone.
We will keep you updated on the progress of this project as more news becomes available.