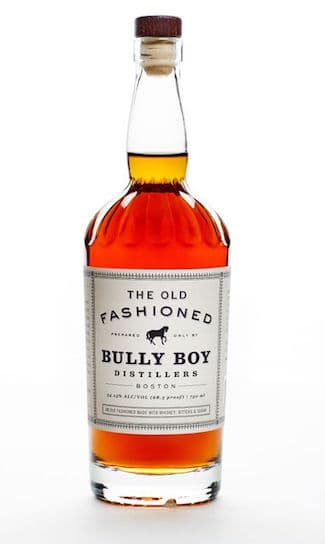 Bully Boy Distillers pioneered Massachusetts craft whiskey as Boston's premier craft distillery. Among other bottlings, it is known for its award-winning American Straight Whiskey. They have now taken this whiskey and made it into the basis of a new bottled cocktail called the Bully Boy Old Fashioned.
The Bully Boy Old Fashioned, according to the distillery, contains whiskey "raw sugar mixed together and just enough Angostura bitters to complement – but not overpower – the smooth caramel flavor and nutty finish of the whiskey. "The resulting mixture is bottled at 34.15% alcohol in alcohol and is said to be best served with two fingers in a highball glass on a large ice cube or, for improved taste, after" mixing an orange wheel and a maraschino cherry in the goblet before pouring the cocktail. "
This bottled cocktail is the first seasonal take on Bully Boy and is available as a fall specialty to enjoy during the cooler months. It costs around $ 35 and should be on store shelves now across Massachusetts and Rhode Island..
"In concept, the Old Fashioned is easy to do, but we've found that they're actually hard to do well," Dave Willis, co-founder of Bully Boy Distillers, said in a statement. "It's hard to get that perfect ratio of whiskey, sugar and bitter, but that's exactly what we did with the Bully Boy Old Fashioned. By releasing a bottled version of the quintessential craft cocktail, we hope to provide drink lovers with a simple, hassle-free way to serve or enjoy delicious Old Fashioned.
Read more news on whiskey
Former Stranahan whiskey distiller moves to Wyoming Ranch distillery